tutorials
How to Fix Facebook Comments Not Loading? – Step by step
MyThemeShop Editorial Team September 13, 2020
Home – Tutorials – How to fix Facebook comments not loading? – Step by step
Facebook is a popular social network that attracts over 2.45 billion users per month. Still, the app is sometimes buggy as many users have reported issues like "Facebook comments not loading".
We thought to investigate the same and offer you some solutions to the above mentioned problem. To be honest, it's quite irritating not to see comments because it hinders the sole purpose of the platform, which is networking with people.
Contents
1. Facebook Comments Not Loading – Solutions

1.1. Update the Facebook app
1.2. Clear browser cache
1.3. Check your internet connection
1.4. Update app
1.5. Force close/restart app
1.6. Uninstall and reinstall the app

2. Why aren't my Facebook pages loading?
3. Why can't I see all comments on a Facebook post?
4. How do I see all my comments on Facebook?
5. Closing
There can be many reasons why Facebook comments are not loading properly. Listing a few below:
The admin has disabled comments on the post.
You have a problem with the internet so comments are not loading
Caching issues in your browser
The Facebook app is outdated.
Facebook comments not loading – Solutions
It's time to discuss the solutions in detail. We will start with the very basic solutions that you can try and see if that fixes the Facebook comments not loading issue .
1 Update the Facebook app
In many cases, updating the Facebook app fixes the problem, as sometimes the native app gets stuck. You can try to update the app by swiping down on your smartphone.
This will update your feed, comments, and posts, after which you can try accessing comments. However, if you are still stuck with the problem, try the next solution.
2 Clear browser cache
We have a detailed guide on how to clear cache in Google Chrome browser. You can try clearing the browser cache as sometimes it can be the culprit.
As you know, your browser saves the cached version of the website.
Clearing your cache and then loading the website will likely help you fix the Facebook comments not loading issue. Otherwise, don't worry. Try the following set of solutions.
3 Check your internet connection
Although not common, if you are having the issue of Facebook comments not loading as they should, be sure to check your internet connectivity and see if you have adequate bandwidth to access the site. website.
There may be times that due to poor cellular connectivity or low bandwidth Wi-Fi, the Facebook website or app may not load completely.
4 Update app
Alright, we understand that you are lazy and not paying attention to all those app updates you get on your iOS or Android smartphone.
Cependant, maintenant que vous êtes arrivé à ce problème FB, vérifiez si vous recevez une notification pour mettre à jour l'application Facebook sur votre téléphone.
S'il existe une nouvelle version de l'application, mettez à jour votre application, reconnectez-vous, puis essayez de charger les commentaires. J'espère que cela vous aidera à résoudre votre problème.
5 Forcer à quitter/redémarrer l'application
Nous savons que Facebook vaut des milliards de dollars et compte des milliers d'employés. Pourtant, la plate-forme peut parfois avoir un problème.
The best way to act on it is to force quit the Facebook app and restart it again. Sign in again, refresh your feed and check if the comments are loading fine now.
6 Uninstall and Reinstall the App
Coming to the last resort, you should uninstall and reinstall the app. Sign in again and check if the comments are now loading properly.
This should solve your problem.
Why Are My Facebook Pages Not Loading?
Sometimes it may so happen that Facebook pages do not load at all. Sometimes, a simple update to the Facebook app can help. But if the update does not work, what should you do next?
Many factors may affect the working of the Facebook Page. Here are some potential solutions that can help with FB pages and other related questions:
If you are using a mobile device, make sure it is connected to a reliable data network or Wi-Fi. If this is not the case, try again when you find a more stable connection.
If you are using the Facebook app on mobile, close it, and open it again.
If you are using a computer, refresh the page and try again. Alternatively, try closing and reopening your web browser.
The problem again may be connected to the version of the Facebook app. To prevent the page loading problem, you can try to update Facebook. The Help Center is a useful place to turn to for all the questions related to the FB and its features.
Also, a problem may occur if your page includes restrictions by country or by age. To see a page without logging into your Facebook account, remove all restrictions by country and age. For this:
Log in to your account and go to the page.
Click Settings at the top of the Pages.
In the General section, click Country Restrictions, then X next to any specified countries and Save Changes.

Click Age Restrictions, select All (13+), and click Save Changes.
Why Can't I See All the Comments on a Facebook Post?
If you do not see any comments on a Facebook post, it might not be an error but a policy measure. Sometimes, Facebook administration itself may temporarily block specific actions like writing comments on it if:
Their security systems considered any of the publications suspicious or inappropriate.
People have flagged messages.
Account violated their Community Standards.
The duration of the block depends on the seriousness of the violation. The Help Center is a good place to better understand the Community Standards. You can check the related questions in the Facebook help center to find the appropriate solution.
How Do I See All My Comments on Facebook?
The comments functionality is present in almost all social networks, and Facebook is no exception in this matter. If you wish to, you can leave your thoughts as comments under the post, either using the web version or the Facebook app.
In fact, comments form the backbone of Facebook as a social network. In the absence of comments, the platform will lose its sole purpose to be honest.
All comments are recorded in a separate user log. Let's understand how we can view all the comments on a Facebook post.
Case 1: Web Version
In the new Facebook web version, click on the down arrow icon in the rightmost section -> Click on Settings & Privacy -> Activity Log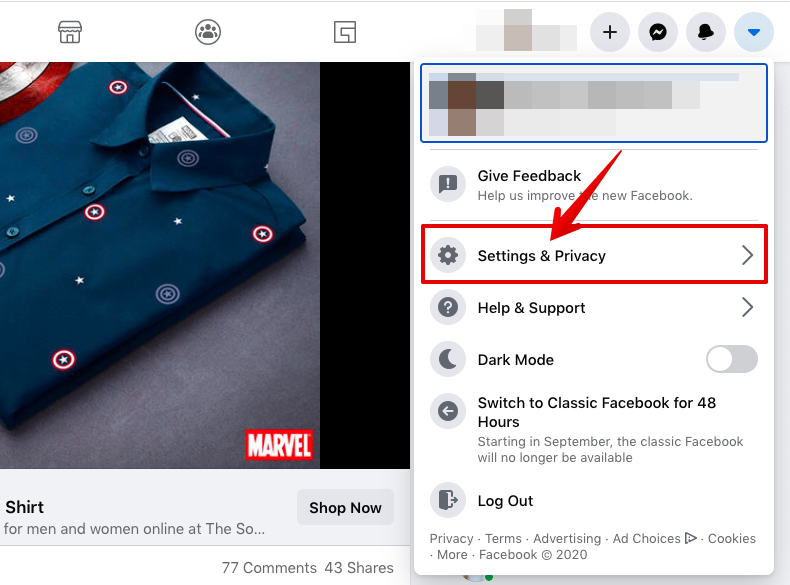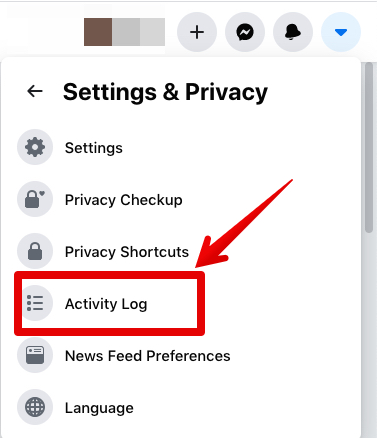 You can check all your activity log there and determine the posts where you've commented recently.
Case 2: Mobile App
En la versión móvil, haga clic en el botón de hamburguesa -> Configuración -> Actividad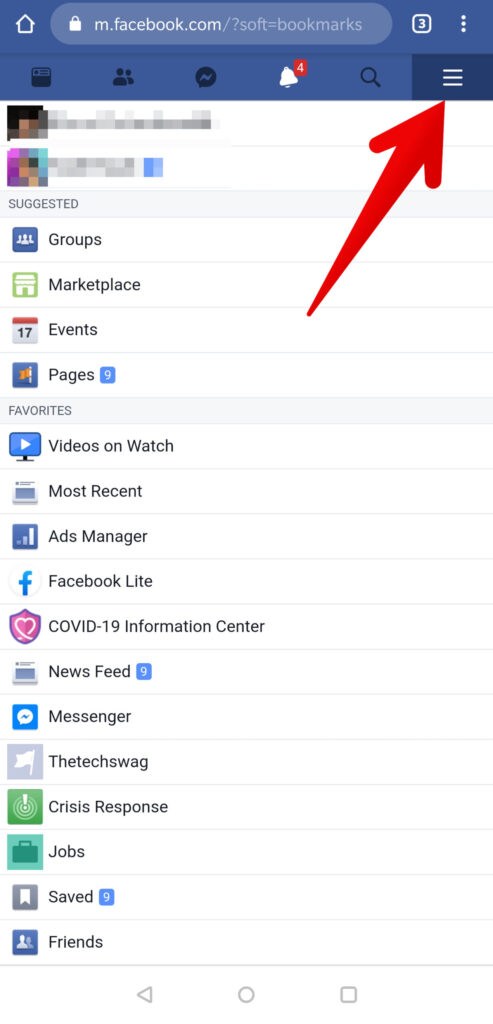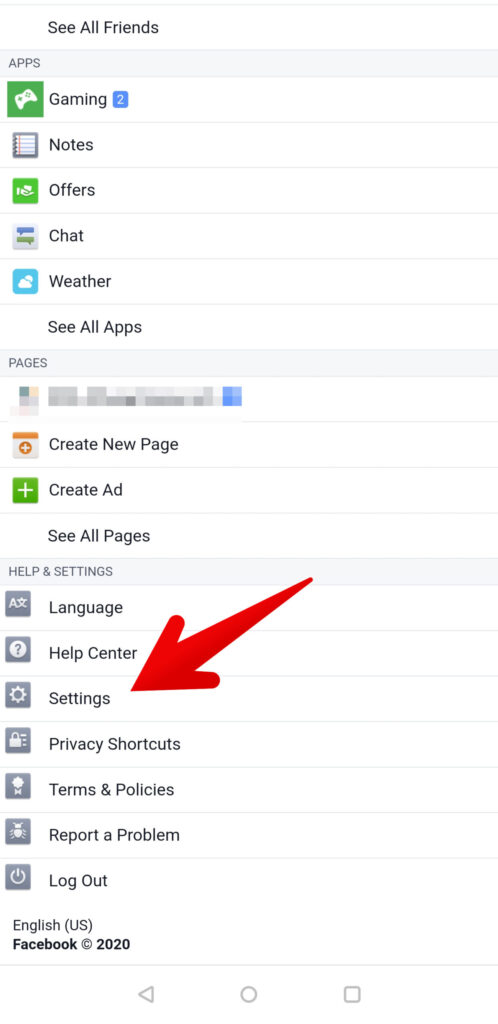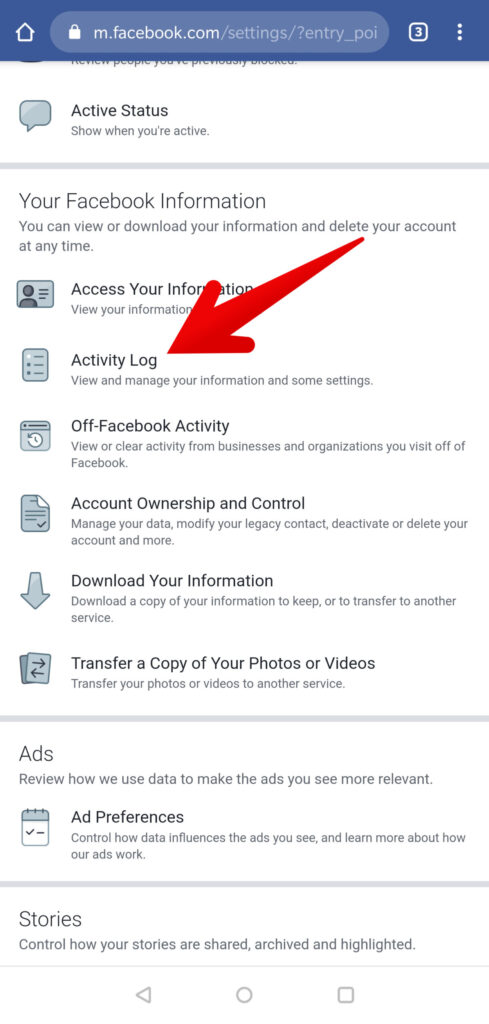 Inicie sesión para ver su registro de actividad reciente, incluidos los comentarios sobre las publicaciones recientes realizadas por usted.
Conclusión
Por último, le sugerimos que mantenga la calma y no entre en pánico si encuentra algún problema en la aplicación de Facebook. Es un problema común que incluye algunas soluciones fáciles que ya hemos discutido en esta publicación.
Equipo editorial de MyThemeShop
El equipo editorial de MyThemeShop está formado por un grupo de profesionales de WordPress altamente capacitados que se esfuerzan por ofrecer nada más que excelencia.
Artículos Relacionados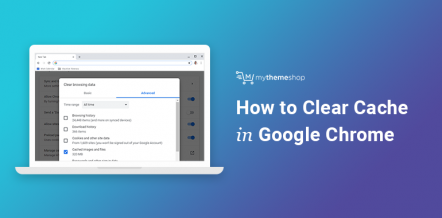 ¿Cómo borrar el caché en Google Chrome? | Escritorio y móvil
El historial de su navegador web, el caché y las cookies pueden estar entre los aspectos más importantes de su navegación web. Almacenar un registro de cada enlace que ha visitado y perfilar… Leer más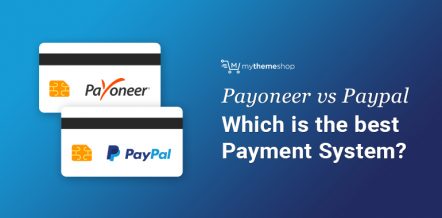 Payoneer Vs PayPal: ¿Cuál es el mejor sistema de pago?
A few years ago, sending and receding money from overseas was a hustle. You had to deal with bank wire transfers that would charge you exorbitant exchange rates and… Read More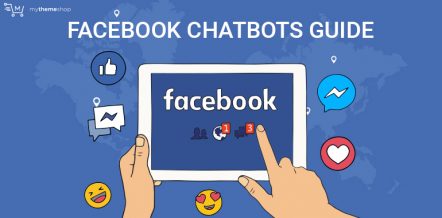 Facebook Chatbots Guide for Beginners
Chatbot, quoi ? De nos jours, le mot intelligence artificielle apparaît partout où vous regardez, et certaines des plus grandes entreprises du monde essaient de vraiment … Lire la suite.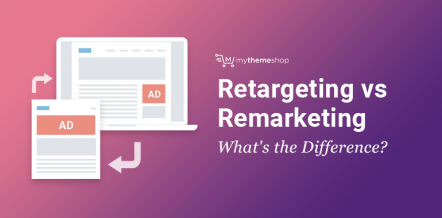 Retargeting vs Remarketing – Quelle est la différence ?
Online marketing channels such as Facebook, Google Adwords, and email have changed the conventional marketing game. Marketers really love them for two reasons: 1. Online marketing is very cheap… Read More .
WordPress guides
How to Manually Install WordPress on Any Host
How to install a free SSL certificate in WordPress with Let's Encrypt?
15 Useful WordPress Features You Probably Didn't Know About
Understand WordPress User Roles and Use Them Like a Pro
How to install Google Analytics in WordPress?
How to Create a Custom WordPress Login URL
A detailed guide on how to create a podcast
How to Create a WordPress Membership Site
[Quiz] and how they can flood your website with traffic!
How to create a review site?
The Ultimate Guide to WordPress Speed ​​Optimization
How to speed up the loading of your website with the W3 Total Cache plugin?
21 Best WordPress SEO Plugins to Blow Your Competitors Out of the Water
How to Fix 500 Internal Server Error on a WordPress Website
0 likes
4227 Followers
web positioning and marketing
What is SEO? – A guide for beginners
How to do SEO: Optimize your site for Google
How to Do SEO: Off-Page Optimization [Updated for 2020]
Ultimate Guide to Using Google Keyword Planner
WordPress SEO 101: How to Use Siled Link Structure to Improve Indexability
Top 149 Ways to Increase Website Traffic [Follow This 2020 Step-by-Step Guide!]
How to do SEO: Optimize your site for Google
How to Do SEO: Off-Page Optimization [Updated for 2020]
Master WordPress Permalinks for Best SEO Results
What is the Google Disavow Tool and how do I use it? – A step-by-step guide
Why So Many Blogs Fail (And How Not to Be One)
Means
WordPress bugs and fixes
WordPress 101 and 201
WordPress Themes
WordPress plugins
WordPress Security Tips
WordPress AdvancedSecurity
useful collections
The 10 Best Tools to Increase Productivity as a WordPress Web Designer (and Blogger)
Top 15 Ad Blockers for 2020
15 Best WordPress Menu Plugins
Top 16 Blog and Domain Name Generators
16 Best Code Editors for Windows and Mac (2020)
The 17 Best Video Tools for Marketers
20+ Best Screen Capture Software for Windows and Mac [We Love #7]
The 36 Best Places to Find Free Stock Photos Online
45 free tools to create unique images
Recommended
wordpress-blog
Why choose us?
customer sample
WordPress Tutorial (Videos)
Features and Benefits
premium WordPress themes
---
Video Facebook not showing all comments