Add categories and subcategories in WordPress
Posted in WordPress by Erin Myers
Last updated May 12, 2021
The format and structure of your site is important to its overall user experience (UX). However, as you add more content to your site over time, keeping it organized can become overwhelming.
Fortunately, using a content management system (CMS) can make your job easier by organizing your content into categories and subcategories. With these features, you can keep your WordPress posts neatly sorted and in order.
Dans cet article, nous expliquerons comment les catégories fonctionnent par rapport au contenu Web. Ensuite, nous vous expliquerons comment les créer et les configurer dans WordPress en trois étapes simples. Commençons!
Qu'est-ce qu'une sous-catégorie dans WordPress ?
Before we get into how to create categories and how to get a subcategory out of a parent category in WordPress, it's important to first understand what these terms mean.
Categories are a WordPress feature that let you group related blog posts together:
They're commonly used to better organize site menus and navigation. You can also create pages dedicated to each category so your visitors can see archives of related posts displayed in one place.
Also referred to as 'child categories,' subcategories are niche groups within your parent categories that get even more specific about the post topic. For example, you might have a parent category named "Exercise" and a subcategory titled "Beginner Yoga."
There are many benefits to using categories and subcategories in WordPress. As we mentioned, they can improve your visitors' experience by making it easier for them to find content they're looking for. It can also help boost your Search Engine Optimization (SEO) by giving crawlers more context for your site's structure.
How to Create Categories in WordPress (In 3 Steps)
Now that we've discussed what they are, it's time to take a look at how to create categories in WordPress. Below, we'll take you through how to do so in three quick steps.
Step 1: Select the Categories Option from the Block Editor Menu
There are a couple of different ways you can add a new category in WordPress. We'll go over the quickest and easiest method.
To get started, you'll first want to browse to the WordPress post that you want to add the new category to. On the Block Editor screen, open the options menu by clicking on the gear icon at the top of the screen, then expand the Categories section to view a list of the categories currently available on your site:
Note that if you haven't created any categories for your site yet, your only option here will be Uncategorized. WordPress adds this option by default.
Step 2: Click on the Add New Category Link
Next, click on the Add New Category link below the list of existing categories:
Once you do so, WordPress will display a few new fields you can fill out.
Step 3: Name and Save Your Category
The first field to complete is New Category Name, which is pretty self-explanatory. It should be different from any other category name on your site.
Sticking with our example from earlier, let's say that we're starting a health and fitness blog. One of the main categories we might add is "Exercise," which will later be further broken down into additional subcategories:
We're not going to select a parent category from the dropdown menu below the Name field. Finally, you can click on the Add New Category button. You'll now be able to choose this category from the list in the options menu on future posts.
The steps above simply cover the basics. However, if you're interested in learning more, we recommend checking out our Benefits of WordPress Categories article.
How to Create Subcategories in WordPress (In 3 Steps)
The process for creating subcategories in WordPress is quite similar to that of adding categories as we just discussed above. However, there is a key difference. Let's take a look at how to set a subcategory of a parent category in WordPress in three steps.
Step 1: Start Editing a Post & Select the Categories Tab
To get started, navigate to the WordPress post that you want to add to a new subcategory. In the Block Editor, expand the Categories section in the Post tab of the options menu to the right.
Step 2: Click on the Add New Category Link
Again, the next step is to select the Add New Category link below the list of existing categories. From here, you can add the new subcategory's name, making sure it's unique and specific.
Step 3: Select a Parent Category for Your WordPress Subcategory
The third and arguably most important step in creating a subcategory is to assign it to a parent category. For example, let's say that we want to add the "Beginner Yoga" subcategory that we mentioned earlier to the "Exercise" category.
To do so, we'll enter "Beginner Yoga" as the name, then select Exercise from the Parent Category dropdown menu:
By assigning it a parent category, we've now created a subcategory. Then you can click on the Add New Category button to complete the setup.
You can access these categories and assign your posts to them any time you're using WordPress. Additionally, you can locate, modify, and optimize your categories and subcategories by navigating to Posts > Categories in your admin dashboard.
Do More With WP Engine
WordPress is a powerful CMS that can help you create a robust website. However, when you're continuously writing and publishing new content, it's important to make sure you're staying organized.
As we discussed in this article, creating categories and subcategories in WordPress offers a quick and easy way to group related posts on your site. Not only can this help provide better UX for your visitors, but it can also enhance your SEO.
To get the most out of WordPress and ensure you're consistently delivering seamless, reliable performance, you might also consider upgrading your hosting solution. Check out the various plans we offer here at WP Engine to learn more!
Cómo usar las categorías de WordPress
Tabla de contenido
Cómo crear categorías de WordPress
How to assign posts to categories
WordPress categories are a very convenient way to organize your posts. You can have parent and child categories, making hierarchical arrangement of your posts possible. In addition, one post can be placed in more than one category. This gives you a lot of flexibility to show exactly the posts you want, exactly the way you want them in widgets, menus or directly in your WordPress theme.
How to create WordPress categories
To create new categories in WordPress, go to Posts > Categories page.
On the left side of the page, you will see a tab that allows you to create categories. Fill in the category name, its slug (will be used in the category URLs), the category description and then press Add New Category. For the purpose of this tutorial, we will make a new category named Family posts.
Now the new category in your WordPress is ready. Now, let's make a sub-category of the Family posts one named Nephews. Fill in a name and slug the way you did with the first category but this time select Family posts as a parent for the new category. Then, press Add New Category once more to save the new sub-category.
How to assign posts to categories
Once you have the category structure created, you can add posts to categories. There are two ways you can do this. The first one is to open a particular post (or write a new one) and place a checkbox in the category you want to assign it to.
The second way is to bulk add posts to a category. To do this go to Posts > All Posts. Next, select the posts you want to add to a category, click on the Bulk Actions tab, select Edit and finally press the Apply.
Several new sections will show, allowing you to edit different settings of the selected posts. One of them is the Categories section. Select the category you want to add those posts to and click on the Update.
Now the posts you marked earlier belong to the category you chose.

Themes/Plugins
Popular Guides

Create a WordPress Website Guide
Free blogging sites
Cheap email marketing
Best Website Builder
Best Web Hosting
WordPress.com vs org
How much does a website cost
Best Free Email Marketing
Top Domain Registrars
Cheap WordPress Hosting
Cheap web hosting
Best WordPress Hosting Companies
How to create a website

Accommodation Reviews

WPEngine
SiteGround
Flying
Moving
BlueHost
SendinBlue

About
Last update: January 14, 2022
Posted in: WordPress Tutorials
11 comments
Le contenu de Themeisle est gratuit. Lorsque vous achetez via des liens de parrainage sur notre site, nous gagnons une commission. Apprendre encore plus
Categories and tags in WordPress are something that you will always find in the right sidebar when writing or editing a post. But there's more to the topic than just that. Categories and tags have much more significance when it comes to the content organization on your site, as well as SEO.
Categories and tags are the two primary ways to group content on a WordPress site. In simple terms, categories are general labels, while tags are more specific (describe your posts in more detail).
Let's discuss categories and tags in WordPress one at a time:
What are categories in WordPress?
In short, categories are the most general method of grouping content on a WordPress site. A category symbolizes a topic or a group of topics that are connected to one another in some way.
Sometimes, a post can belong to many categories at the same time. However, it's perhaps not the best idea to assign more than 2-3 categories to one post. The point here is to have your content neatly organized in a way that makes accessing it easier for the reader.
For instance, if I write a post announcing a piece of latest news, I'll put it in the "News" category. If I write a tutorial on how to keep your WordPress site secure, I'll put it in "Security." But, if I stumble upon some news that involves security, I could add my post to both categories: "News" and "Security."
To edit the categories on your site, go to Posts / Categories:


Let's assume you run an online magazine. One path you could follow is creating categories for each column you run. For instance, politics, sports, social, art, etc. Every category should have:
a name,
slug (the URL structure of the category page … something like a permalink),
is it a parent category or not (if it belongs to another bigger category),
description.
Apart from creating categories that way, you can also assign them whenever writing or editing a blog post. There's this box in the right sidebar:
What are tags in WordPress?
Tags are a great mechanism if you want to identify a piece of content by some specific keywords. Simply, pick a few words that describe a given post the best.
The main difference between categories and tags is the way you use them. In a way, categories are meant to indicate the genre of the post, so to speak. Tags, on the other hand, go much more in depth and indicate the individual things that the post talks about. Therefore, you can – or are even expected to – use multiple tags with a single blog post.
For example, if I write a post about Michael Phelps winning gold at the Olympics, I can add the following tags: Michael Phelps, gold, swimming, Rio, Olympics, butterfly. And the list could go on. Usually, when read together, tags should somewhat sum up the idea of the post.
To edit the tags, go to Posts / Tags:


Although you don't need to visit that section often, it's good to examine it every once in a while, just to see which specific tags you use the most often.
More importantly, just like with categories, you can also assign tags when editing a blog post. Like so:
How to optimize Categories and Tags in WordPress for SEO
Categories
As great as they are, categories and tags can sometimes have a negative impact on SEO if you don't change the default way in which WordPress handles them.
You can do these changes with the Yoast SEO plugin:

Yoast SEO
Author(s): Team Yoast
Current Version: 19.8
Last Updated: October 11, 2022
wordpress-seo.19.8.zip
96%Ratings 5,000,000+Installs WP 5.9+Requires
After you install the plugin, go to its section in the dashboard menu (labeled "SEO"). Next, go to Search Appearance, and switch to the Taxonomies tab. There, it's advisable to set the "Show in search results" parameter to No: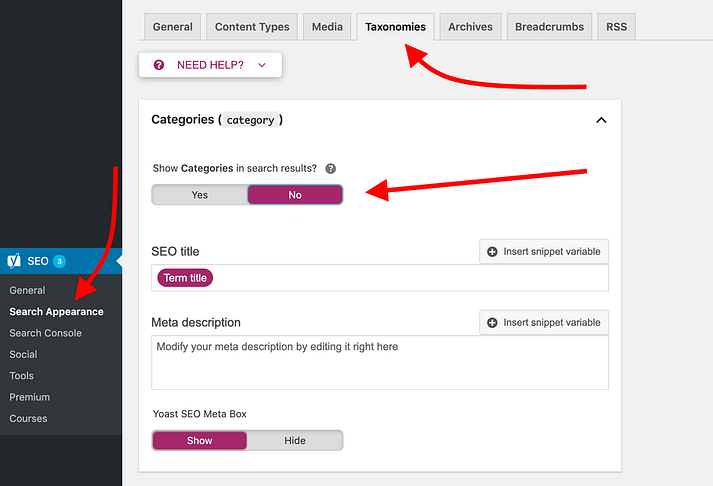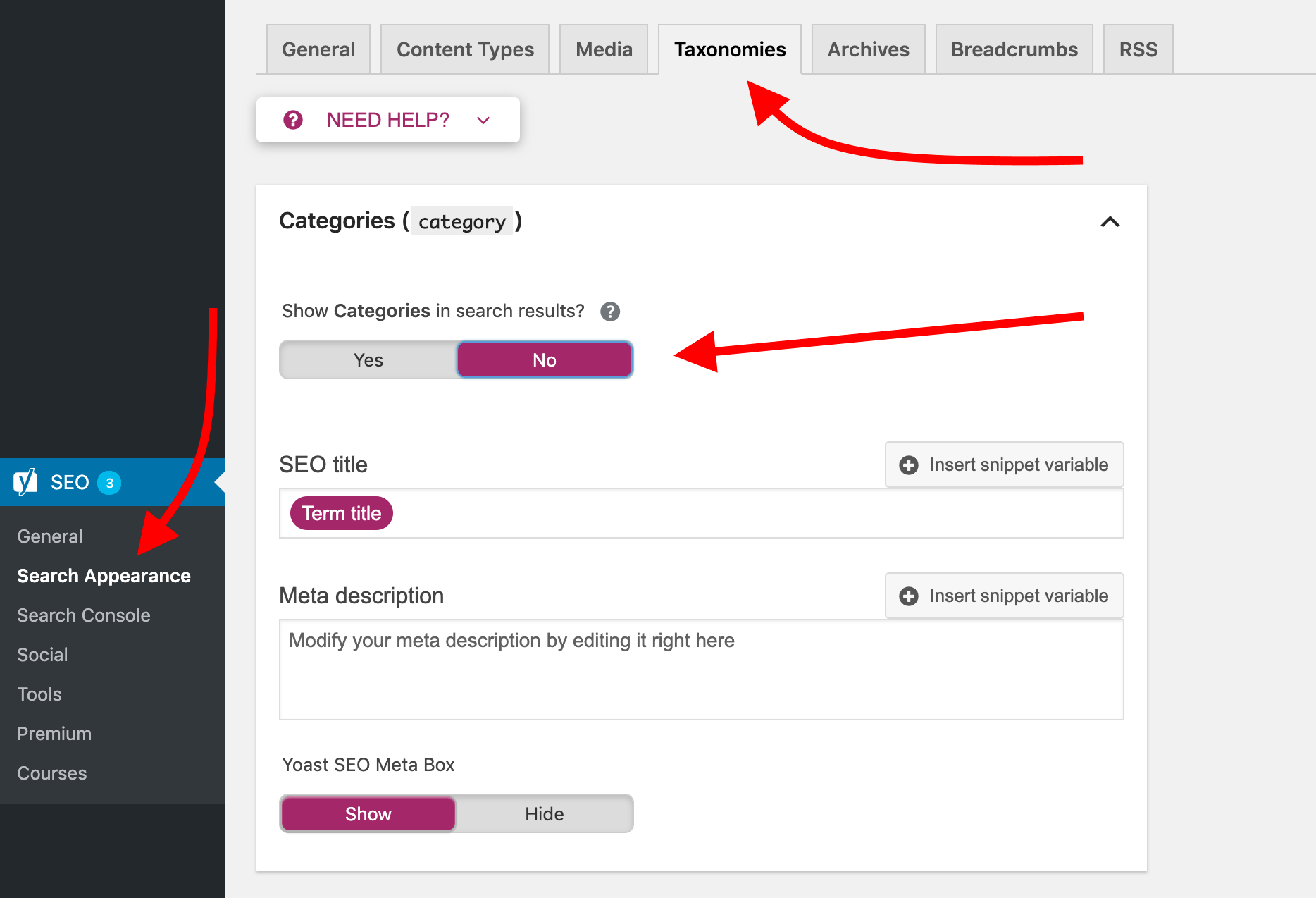 Doing so will effectively prevent Google from indexing your category listings themselves. This will help you avoid any potential "duplicate content" troubles.
Tags
Tags work pretty much the same as categories do (also being handled in the same "Taxonomies" panel of the Yoast SEO plugin):
Conclusion
Ultimately, categories and tags in WordPress are very important when it comes to organizing your website content and making sure everything is easy for the reader to follow. That's why we strongly advise you to spend 5-10 minutes this afternoon creating the right structure of categories and tags on your site.
How do you manage your categories and tags in WordPress?


Pair Adelina Tuca
Theme Island Contributor
108 Messages
Posted in:
WordPress Tutorials
Share
Tweet
You can also check: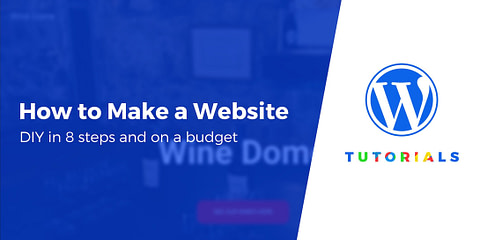 How to Create a WordPress Website: Step-by-Step Guide for Beginners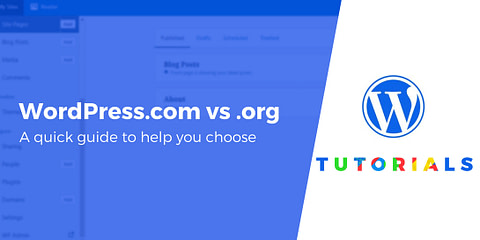 WordPress.com vs WordPress.org: Key Differences and Which to Use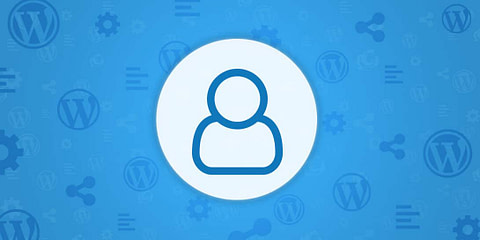 The Complete Personal Blogging Guide: How to Start a Personal Blog in WordPress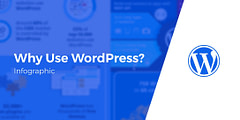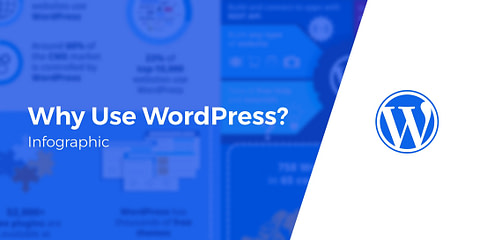 [INFOGRAPHIC] Why use WordPress? Here are 18 good reasons
You can also check: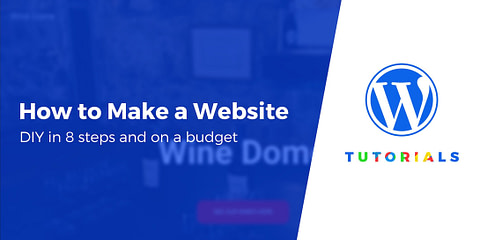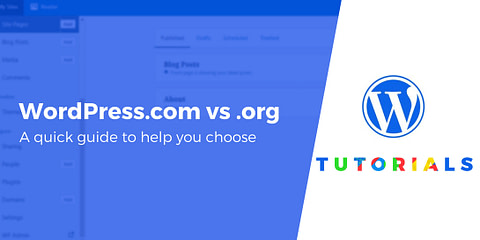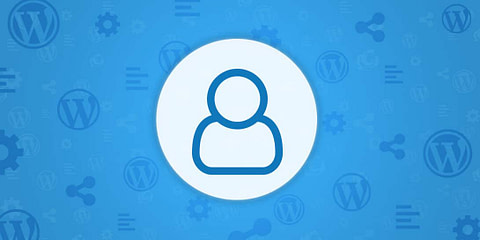 comments
Or start the conversation in our Facebook group for WordPress professionals. Find answers, share tips, and get help from other WordPress experts. Join it now it's free)!


Pair Adelina Tuca
Theme Island Contributor
108 Messages
Writer and WordPress blogger at Themeisle and CodeinWP. Manage content partnerships, raise awareness and ensure JustFreeThemes is up to date. I like tennis, hiking, metal concerts and books.
Show your love!
Share
Tweet
Subscribe
Search the blog
last articles
What is search intent? A complete guide to…
How to Translate WooCommerce: A Detailed Step-by-Step Guide
How to sell products in WooCommerce (in 3…
Are you looking for a free, modern and easy to use theme? Discover Neve!
See the details
Are you looking for a free, modern and easy to use theme? Discover Neve!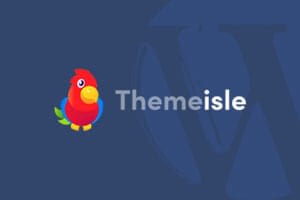 Our collection of free WordPress themes (blog, business, e-commerce and more)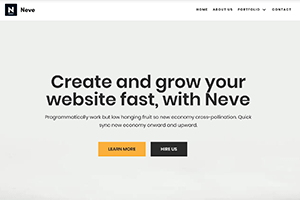 Check out our latest Neve multipurpose theme – as always, beautifully designed and Gutenberg ready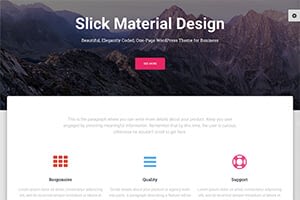 Update: Hestia 2.0 has just been released! Check out what we added to our best FREE theme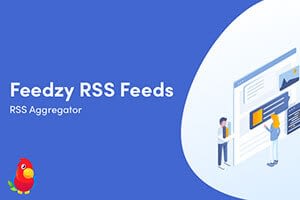 Discount available: Feedzy RSS feed plugin with RSS aggregator and auto blog functionality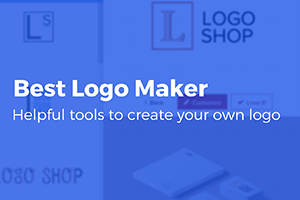 Ten of the best logo makers compared and how to choose the best for your business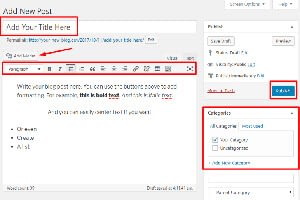 A Simple Step-by-Step Guide to Starting a WordPress Blog for Beginners


We are a team of WordPress professionals who share our roadmap to WordPress success with brilliant tutorials and tips.
Best articles
Comment installer WordPress
How to make a website
How to start a blog
SiteGround vs. Bluehost
Best Live Chat Plugins
Our network
CodeinWP
Optimole
Domain wheel
ReviveSocial
Compagnie
About Us
Bulletin
contact us
Careers
write for us
Copyright © 2022 ThemeIsland | Powered by VertiStudio
Conditions
Privacy Policy
X
most wanted items
Top 10 Free Blogging Sites to Create Your Blog for Free in 2022 – Tested, Compared, and Reviewed
Looking for some free blogging sites to help you get started sharing your writing with the world? Whether you just want to share updates with your family and friends or you want to start a blog and build a larger audience, we've rounded up ten great…
How to create and start a WordPress blog in 15 minutes or so (step by step)
Entonces, quieres create a WordPress blog. Congratulation ! WordPress is an excellent solution for starting a blog, too, ¡creemos que los blogs son geniales! Mejor aún: also surprisingly simple to create a free blog. Ese es…
The complete guide to personal blogging: how to start a personal blog in WordPress
There are beaucoup d'espace on the Internet pour tout. People love to share ideas, shape their thoughts, and maybe even reach a global audience. How to get on the path to achieve all that? For once, what happens if you start a…
Carefully selected items
Accessing a WordPress Website: A Step-by-Step Guide to the Basics
Believe it or not, knowing how to build a website from scratch is one of the most essential skills to master as a small business owner today. Please bear with me! Here's why: If you know how to make your own website, you…
The 7 Fastest WordPress Lojamiento Empresas Compared (October 2022)
The web server you choose to power your WordPress site plays a key role in its speed and performance. However, with so many claiming to offer the fastest WordPress hosting out there, how do you decide which company to use? In addition to performance…
Install XAMPP and WordPress locally on a PC with Windows
You want to install XAMPP and WordPress, also known as. installer WordPress locally ? This is a great idea if you want a development site that can be used for testing or other purposes. XAMPP allows you to run a website from your own computer. And once…
---
Video How to create categories in wordpress